UPCOMING COFFEE AND CARS
Sunday September 23rd 2018 @ Cult Status Cars, Westbury
----------
Sunday October 28th 2018 @ Cult Status Cars, Westbury
​----------
Sunday November 25th 2018 @ Cult Status Cars, Westbury
Email hello@networkwheels.co.uk to confirm you're coming to any Coffee & Cars events (don't worry if you've already confirmed on the Facebook group)
Welsh Road Trip - Sunday October 14th 2018
Open to all members and any car you wish, this is a group driving jolly through those fabulous Welsh hills on some simply stunning roads. Whether you've been before or not, this is always a great day out. More details will follow (meeting point etc) but expect a solid day driving, and of course a lunch stop! This is a free event to join, and members pay for their own fuel (car & human food), plus any souvenirs!
VISIT TO RE PERFORMANCE IN SWINDON, OCTOBER 20th 2018
A drive out to see the great work Ricky @ RE Performance does, on a wide selection of supercars. His website should you wish to take a look is
www.reperformance.co.uk
CHRISTMAS DRIVE AND LUNCH
Thursday 27th December 2018
Join us for a wintry drive with a carefully selected lunch stop! Locations and times TBC.

GENEVA 2019
Friday March 8th - Sunday March 10th 2019
Provisional event to gather interest for the Motor Show. More details & prices can be published once we know approximate numbers.

Powered by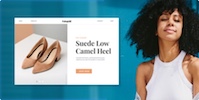 Create your own unique website with customizable templates.