UPCOMING COFFEE AND CARS
Sunday November 25th 2018 @ Cult Status Cars, Westbury
----------

Email hello@networkwheels.co.uk to confirm you're coming to any Coffee & Cars events (don't worry if you've already confirmed on the Facebook group)
Coffee & Cars > On Location. Sunday 24th March 2019
This will be a special Coffee and Cars and will be in an amazing riverside location! It will be the first event of a new project I have been working on as well so want to get as many members there as possible. It will be limited to max 50 cars and will be open to anyone by registration. Network Wheels will have their own area.

Please save the date and hit 'Going' if you can.
Welsh Road Trip - Sunday November 18th 2018
Open to all members and any car you wish, this is a group driving jolly through those fabulous Welsh hills on some simply stunning roads. Whether you've been before or not, this is always a great day out. More details will follow (meeting point etc) but expect a solid day driving, and of course a lunch stop! This is a free event to join, and members pay for their own fuel (car & human food), plus any souvenirs!
CHRISTMAS DRIVE AND LUNCH
Thursday 27th December 2018
Join us for a wintry drive with a carefully selected lunch stop! Locations and times TBC.

GENEVA 2019
Friday March 8th - Sunday March 10th 2019
Provisional event to gather interest for the Motor Show. More details & prices can be published once we know approximate numbers.

Powered by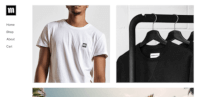 Create your own unique website with customizable templates.